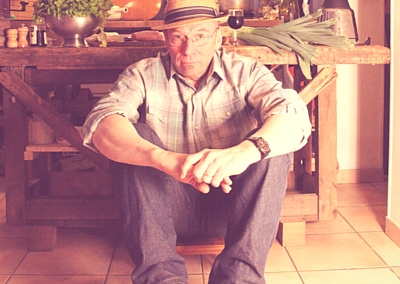 WAYFARING STRANGER
(traditional)
The first time I heard this song was on a Johnny Cash record. Then I started exploring a bit and found many versions of it from Alford Deller (English Countertenor!) to Joan Baez to Jack White. It's a lonely song that recalls being left alone to fend for oneself with only death being able to bring people together. A sobering thought. It is now a regular feature in the Old Time/Bluegrass repertoire (Bill Monroe did it A cappella).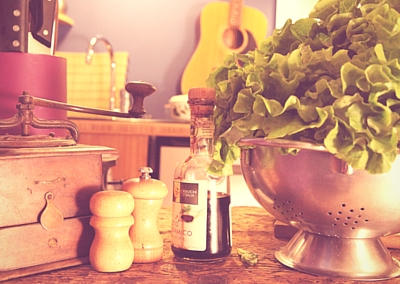 DEATH DON'T HAVE NO MERCY
(Gary Davis)
I used to listen to Hot Tuna doing this song. Then I found The Reverend Gary Davis version. It's a powerful song and Davis's is unbeatable. We tried to give it a different feel with brushes, bass and mandolin.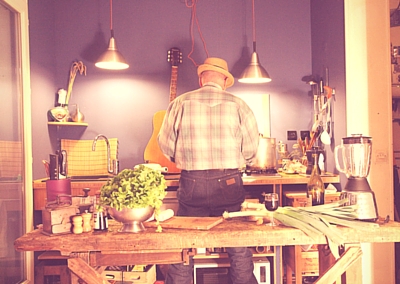 GOODNIGHT IRENE
(Huddie Ledbetter, J.Lomax)
This song is dedicated to Paul & Edith's kids. It was the song I sang for Irene (their daughter) at their going away BBQ party. Ry Cooder was the first version I'd ever heard; he did it Tex-Mex style if I remember. Of course Leadbelly made it famous and he even signed it with John Lomax. It's not sure he wrote it though. Can anybody help me on that?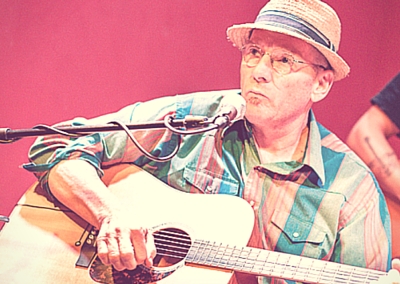 JE T'AIME
(Marie-France Floury)
Written for this album by Marie France Floury. When I started thinking about this recording I thought of Marie France. She has a distinctive high voice and transmits her feelings naturally through her voice (she sings in a traditional group in Brittany, France). She is also very creative and came up with two songs for Dutch Oven. I wanted to "try" and sing in French since I've been living here so long. It felt like a natural thing to do even if it was a challenge! I could never sing the words in English, the mood is too French, a real experience.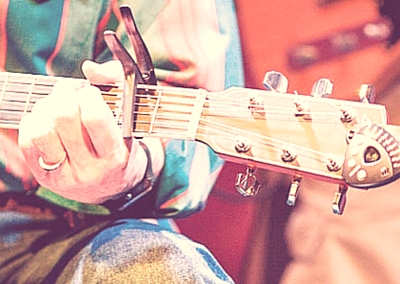 TONIGHT THE BOTTLE LET ME DOWN
(Merle Haggard)
A great Merle Haggard tune. And well, I've lived it.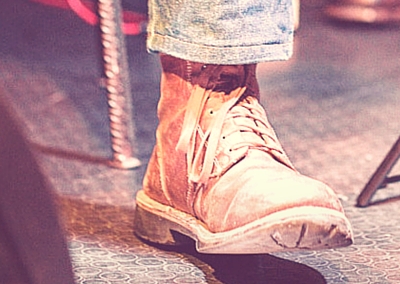 CAMPTOWN RACES
(traditional)
A real English lesson "Do Da, Do Da" and one of the first American "pop" songs written in the mid 1900's by Stephen Foster.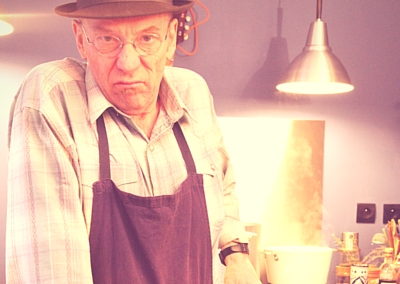 SHORTNIN' BREAD
(traditional)
An old song that was interpreted by the Black Banjo player from North Carolina Lewis "Big Sweet" Hairston. Our version was inspired by his but I got the rap part while weaving through traffic on the Parisian beltway on my scooter humming the words through my helmet. The words are rap before rap existed. It seems natural to me, what do you think of it?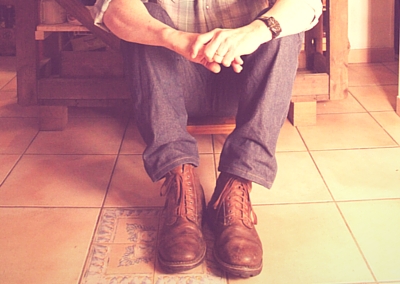 OLD JOE CLARK
(traditional)
I love the lyrics. Old Time traditional song from Eastern Kentucky sung by soldiers during the First World War? They say that there are more than 90 stanzas to choose from. I picked a few that I thought were great.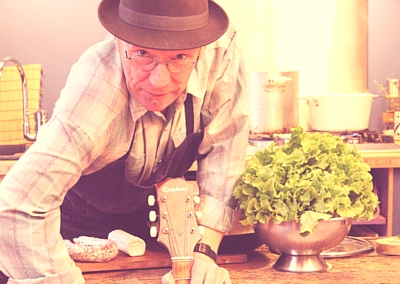 LOVE WILL TEAR US APART
(Ian Curtis, P.Hook, S.Morris, B.Sumner)
Honestly, the eighties blew right past me in terms of underground rock; I was playing bass in blues & R&B bands at that time, too bad because there is some great stuff in retrospect. I tried to fit the banjo in the song with a modal drone and get a rock feel with Paul Péchenart (Les Dogs, ex Froggies like me) on an old Gibson acoustic guitar. I think it works. Updated roots you might call it! Paul Bessone recommended the song to me.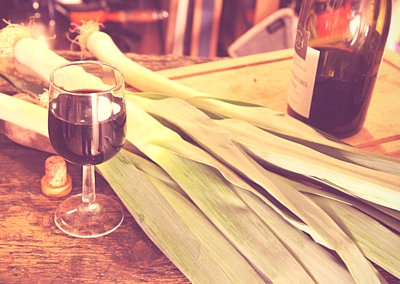 DEAD FLOWERS
(Mick Jagger, Keith Richards)
I have always loved the Stones country rock numbers. Those Brits actually brought something new to country music (Honky Tonk Woman, Far Away Eyes). I hope you like this acoustic trio version.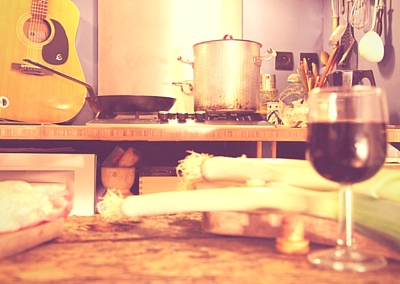 A MOLE IN THE GROUND
(traditional)
Wow… What a song. All modal and crazy. I first heard it on Harry Smith's Smithsonian Anthology by Bascom Lamar Lunsford. A very eerie piece that can't be done justice by us mortals but we tried. Marie France thought of using her voice using modal vocals like a bagpipe from Brittany.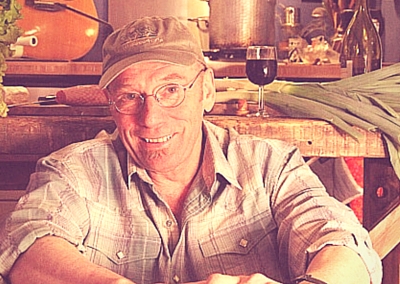 OH!
(Marie-France Floury)
Another Marie France Floury tune written for the record. In French once again. Lord have mercy! But the song has truth in it and she is great. Like Tonight the Bottle Let Me Down, these things happen…
Credits
Jay Ryan: lead vocals, guitar
Lou Morin: mandolin, background vocals
Marie-France Floury: background vocals, "Drone" vocal (8)
John Duff: banjo, brushes, background vocals
Paul Rabary: harmonica
Tim Jessop: guitar (3, 5)
Paul Péchenart: guitar (4)
 Produced by Juste Une Trace and Folktrad
Photographies by Joanna Borderie
Logo by Mark Weissberg
Designed by Céline Cuvelier
The fellow travelers:
José Jeanrot, family, Ginette & Jean, Paul Bessone & Edith Gaudy & their kids, Marie-France Floury, Joanna Borderie, Céline Cuvelier, Mark Weissberg, Michel Ernest, Laetitia Frenod, Bernard Rousseau, Chris & Brigitte Drapier,
Patrick & Catherine, Patrick Raffin, Marco, Vittoria, Gianmarco, Les Eads.
The road is long and the people and places were precious so thanks also to The Beach Cities in California, Michigan and its rivers, Bloomington & Indiana University, Austin Texas & Antone's Blues Club, Boston and Pittsfield in Massachusetts,
New York City and the Lower East Side, the south of France, Paris, Montmartre and last but not least Le Marché aux Puces & Saint Denis.
It wasn't always simple but I always found GOOD FOOD along the road from the beginning.